It is impossible to answer how much a bathroom will cost without doing a detailed survey, but having surveyed and quoted thousands of jobs since 2012, and managed the installation on a good percentage of those, we do have the knowledge and experience to give you a good idea from the outset.
The 3 main deciding factors on cost will be:
Specification of product & tiles
Size of the room
How much prep work and additional peripheral work is required
It is quite obvious that if you want a high spec (items such as inset shower valves, Wet-room style shower tray, feature lighting etc), and you have a big room that also requires a lot of decommissioning and remodeling - you are going to be at the very highest bracket in terms of cost.
In contrast, if you have a room that is medium/small and requires minimal decommissioning and remodeling and sticks to a mid-range product offering, then the costs will be far less.
Each project really is individual as small changes can sway the price each way.
Projects are categorised as follows:
Cloakrooms
Small/medium bathrooms/En-suites
Large bathrooms/En-suites
Here are some price brackets and examples to help you get a gauge on what your expectations should be:
Cloakrooms
Price range £1,500 - £5,000
A cloakroom, generally on the ground floor and can be used for dual purposes. Usually, the rooms fall between the dimensions of 1m wide and 2m long. Doing a basic refresh with no/little tiling and standard fixtures and fittings with achieving the lower end of the price range, but if your cloak is part of a multi-room project and you want to match the other rooms in regards to specification and make it look a bit more special for when those guests come over, expect to be closer to the higher end of the price range.
Small/medium bathrooms/en-suite's
Price range £7,000-£11,000
These rooms' dimensions are usually between 1.4-2m wide and 1.7-2.5m long. With a maximum perimeter of 9m.
Example 1
The design below represents a traditional but high-end spec, with a Wet-room style tray, underfloor heating. This would be at the higher end of the price bracket so £9-11,000.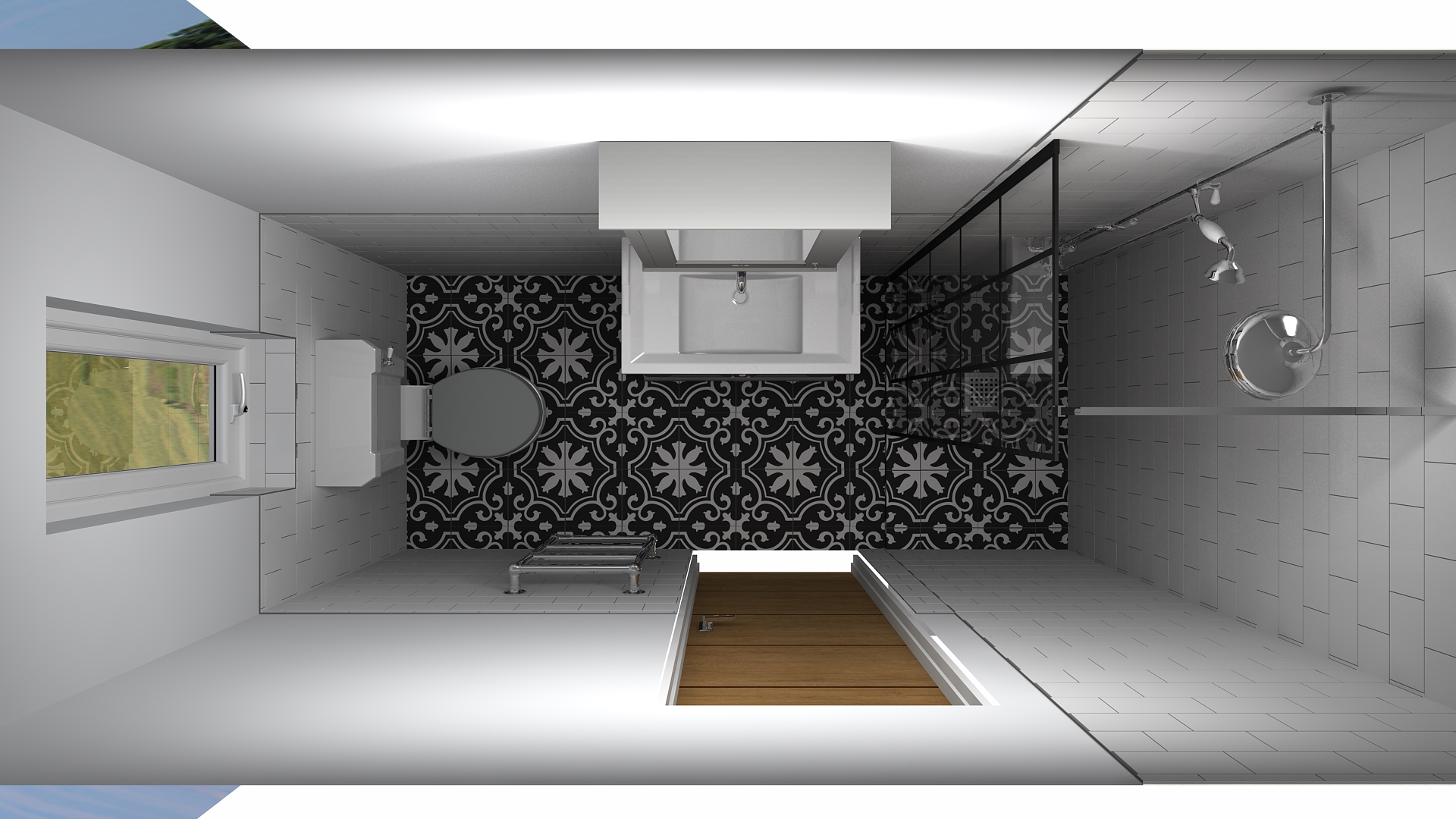 Example 2
The design below is a mid-range spec using a good standard of products. Utilising furniture to hide unsightly pipework but to also provide useful storage space under the sink. A smart LED mirror with a high output towel rail and luxury vinyl flooring finishes it off nicely.
The work required to prepare the room was moderate as the walls and subfloor were already in quite good condition. This job cost will be somewhere in the middle so £8,000-9,500 for a room like this.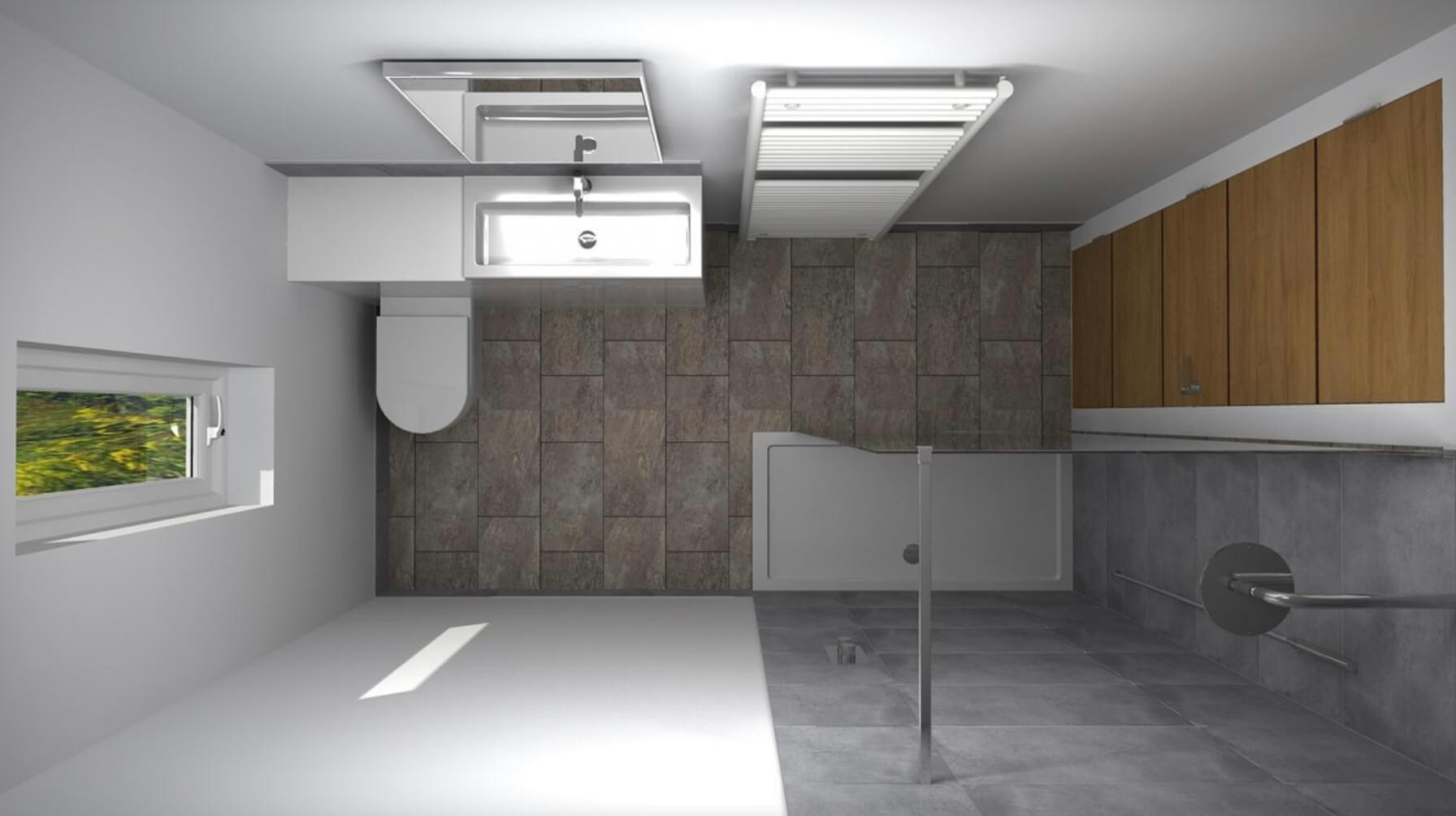 Example 3
Below is an everyday bathroom and this makes up a large majority of the sort of rooms we expect to see, with a moderate amount of decommissioning and prep work, standard spec, this project will land between £8-9,000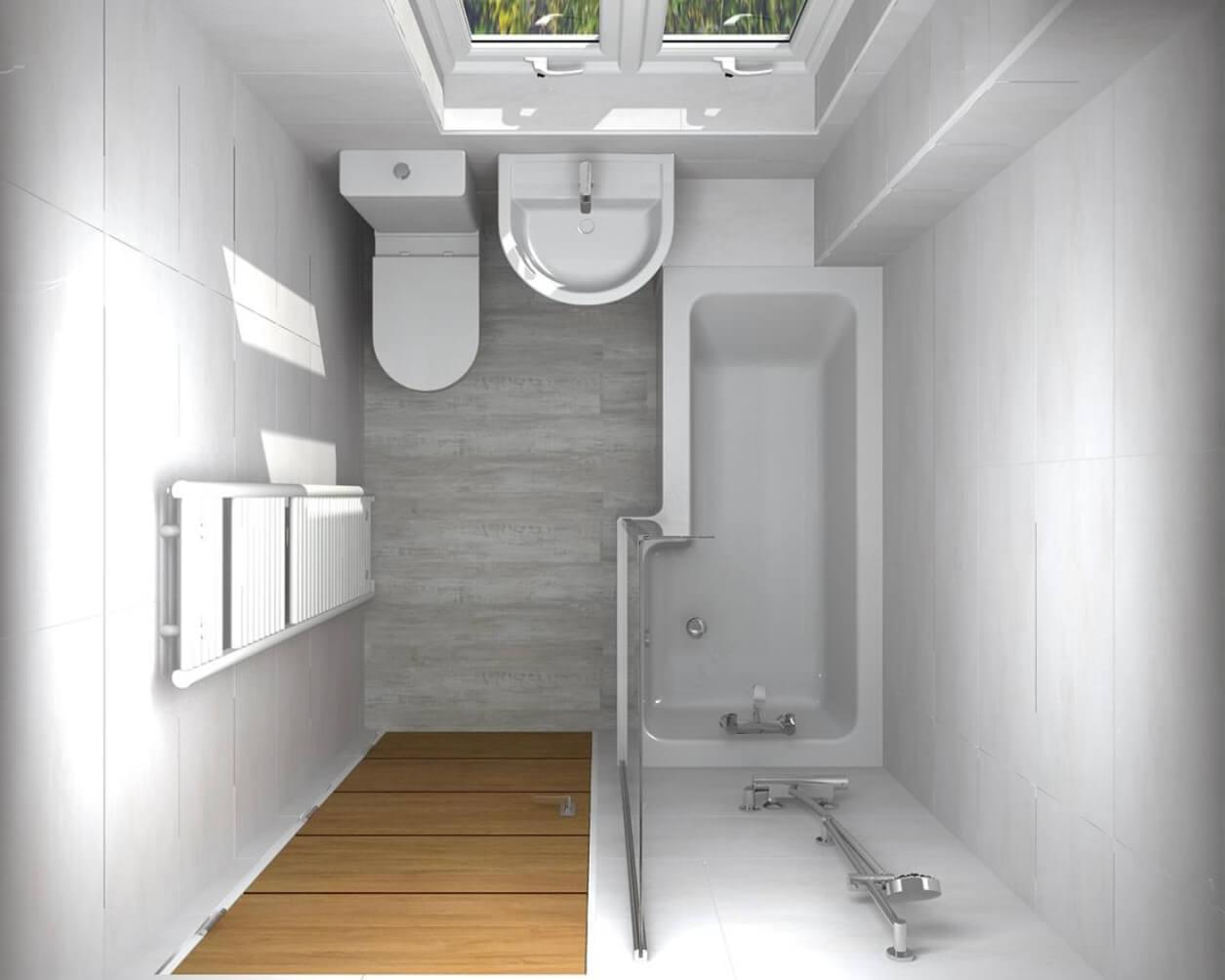 Example 4
The design below is a more basic spec with a standard tray, standard ceramic standard fixtures and fittings, the walls needed very little prep as this property was quite new, this usually means a lower cost.
This job will land in the lower end of the price range so £7-8,500.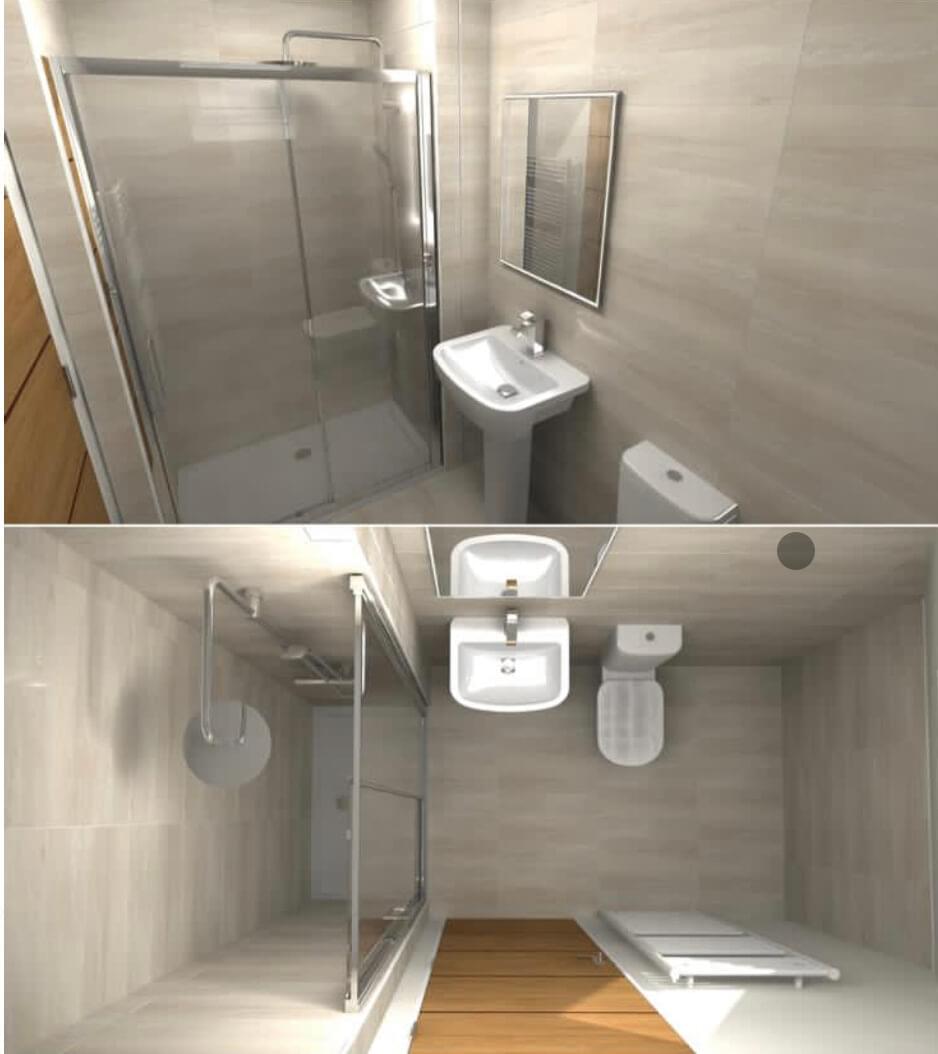 Large bathrooms/En-suites
Price range £11,000-£20,000
Large bathrooms are generally always expensive jobs, they are usually in an old house and the walls/floors require a lot of prep work. Or if it's a newer large house the specification will be higher than the normal. Sometimes 2 rooms are knocked into 1, a room is extended or altered significantly to accommodate a new bathroom design.
More products + more tiles + more work = more cost.
The dimensions of these rooms can vary wildly in shape and size, the maximum size of the room for this price bracket as a guide would be 2.5m-5m wide by 2m-5m long.
Example 1
The job below is traditional style and a decent size room, very good spec but the room required very little decommissioning and prep work as the walls/floors were in pretty good condition, no walls or doors or move.
Because most of the money could be spent just on the bathroom itself with very little building work, this job came in at the lower end of the bracket at £11-12,000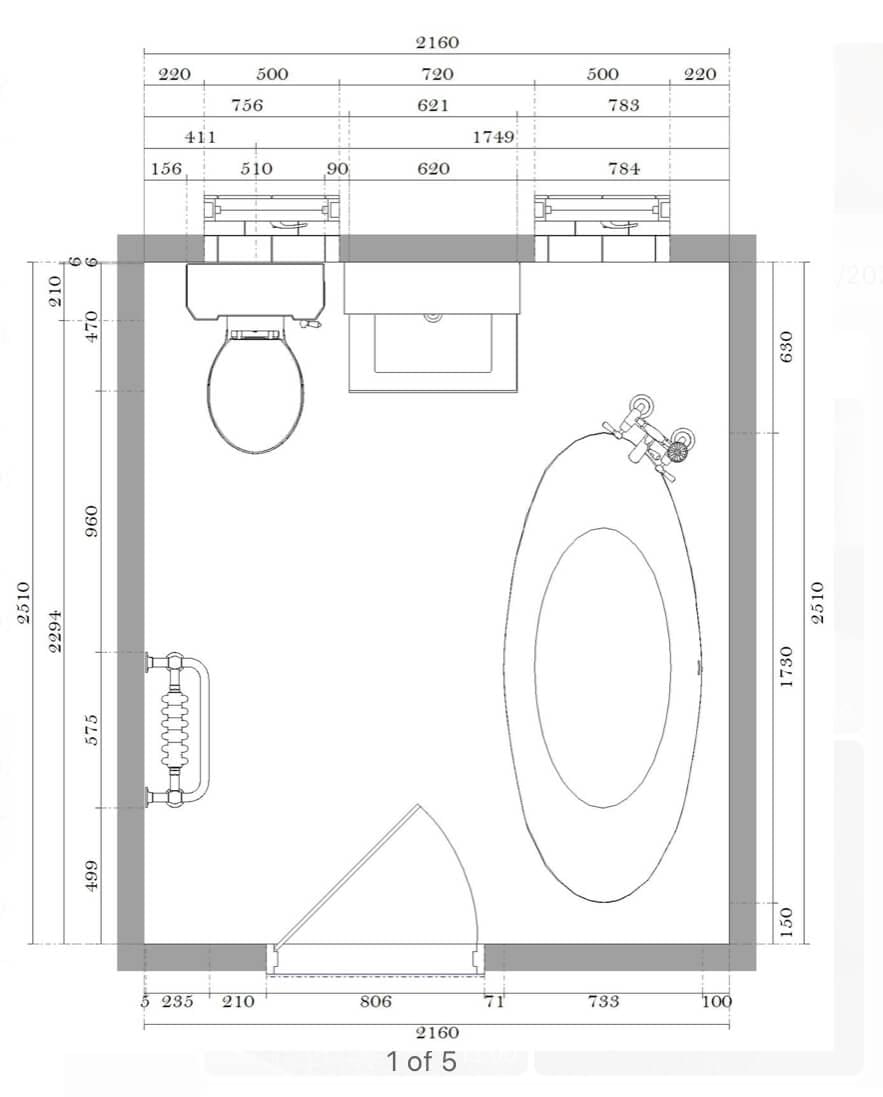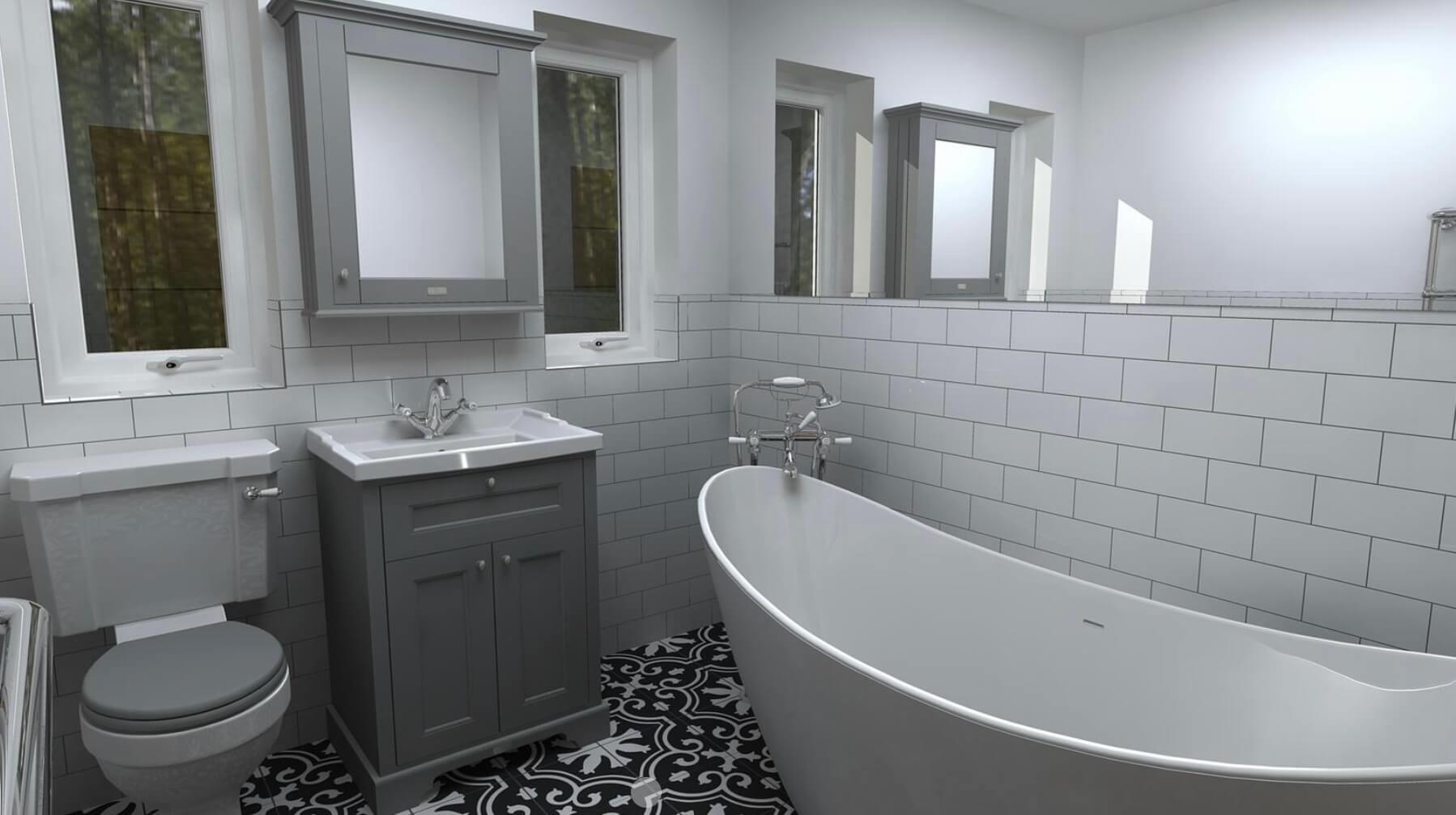 Example 2
The job below is again traditional but this time much more work was required to knock 2 rooms into one and take of all the old perished plaster to make the room new again. Because of the additional works required, the cost for this job was in the £15-16,000 bracket.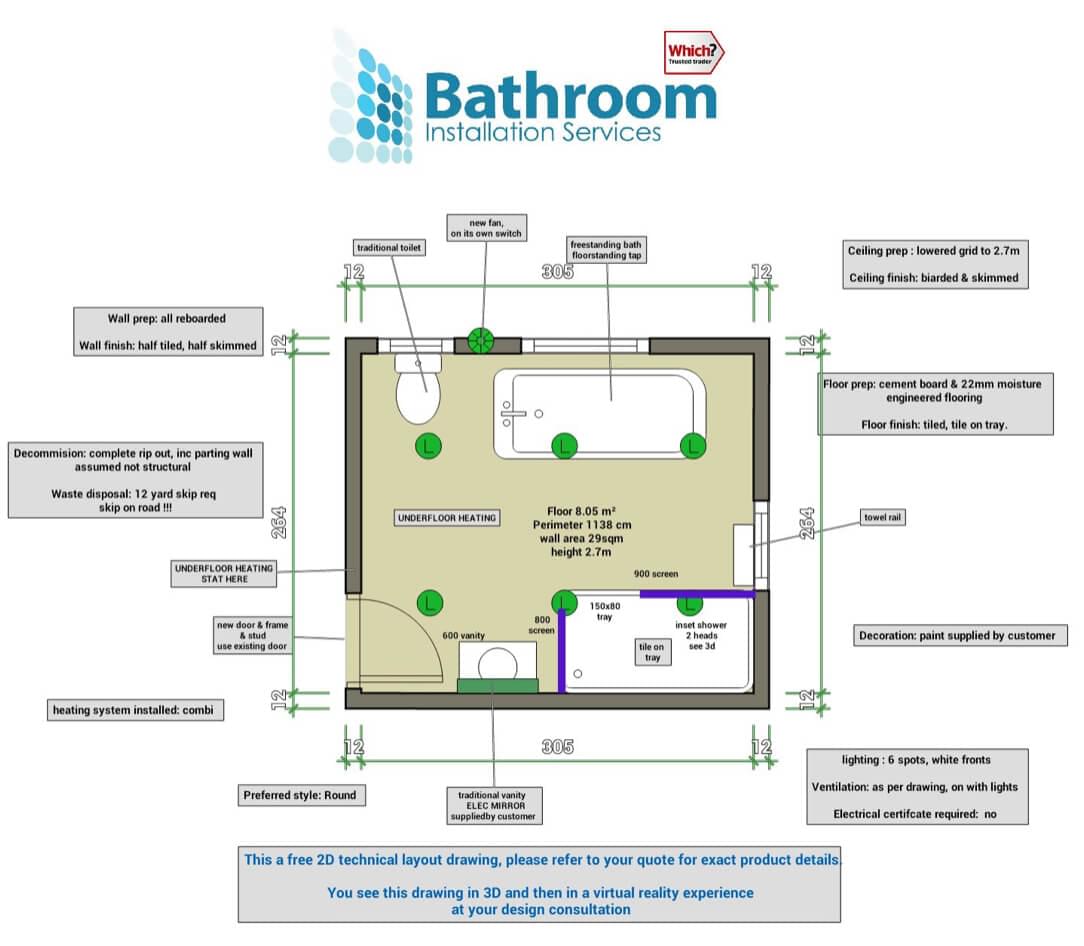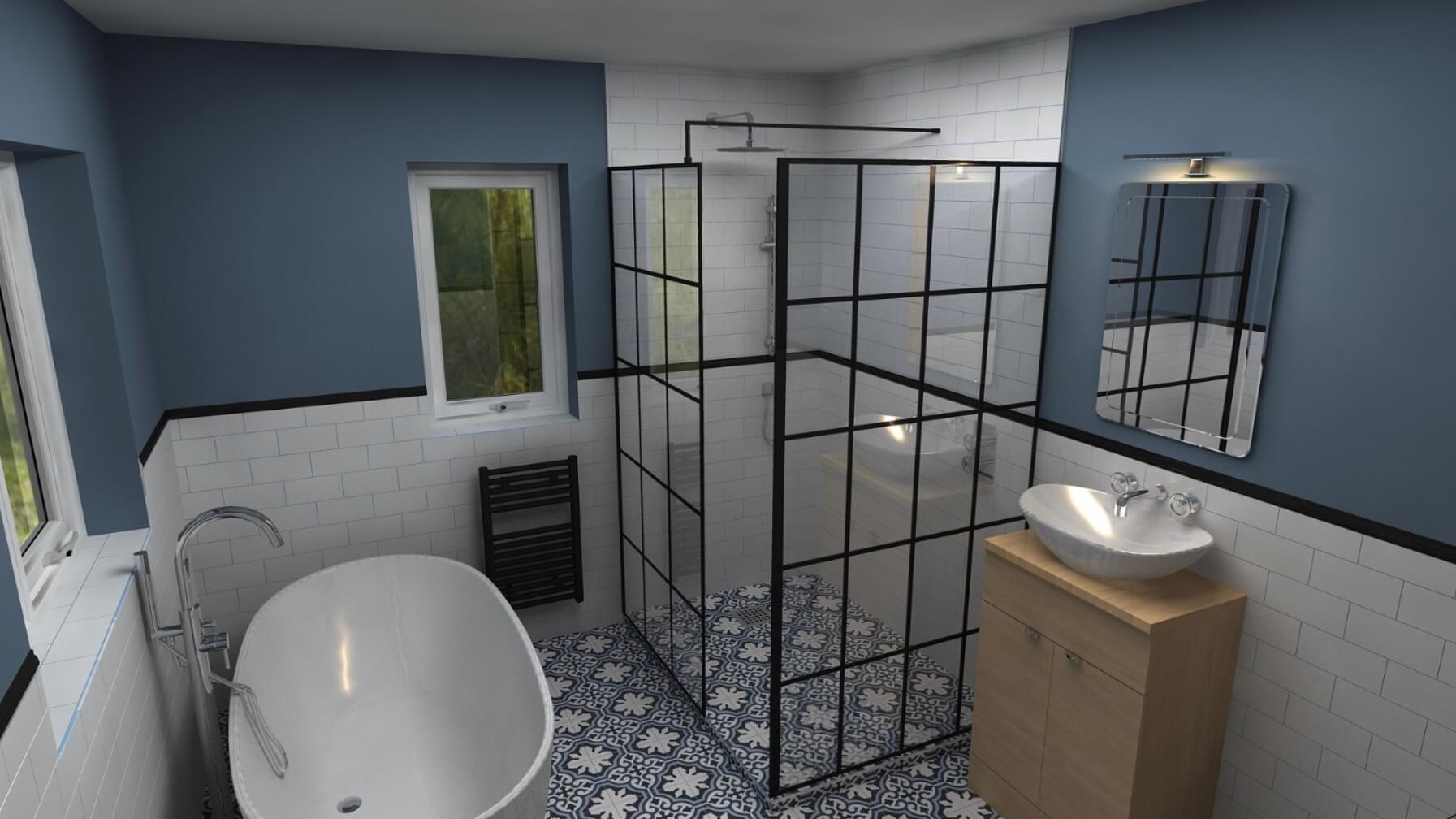 Example 3
The job below was a modern style and required everything: walls removed, floors replaced, re-modelling to the landing area. In addition, the spec was good with a freestanding bath and wetroom shower, the total area was pretty big, so the cost for this one is at the top end of the bracket at £19-20,000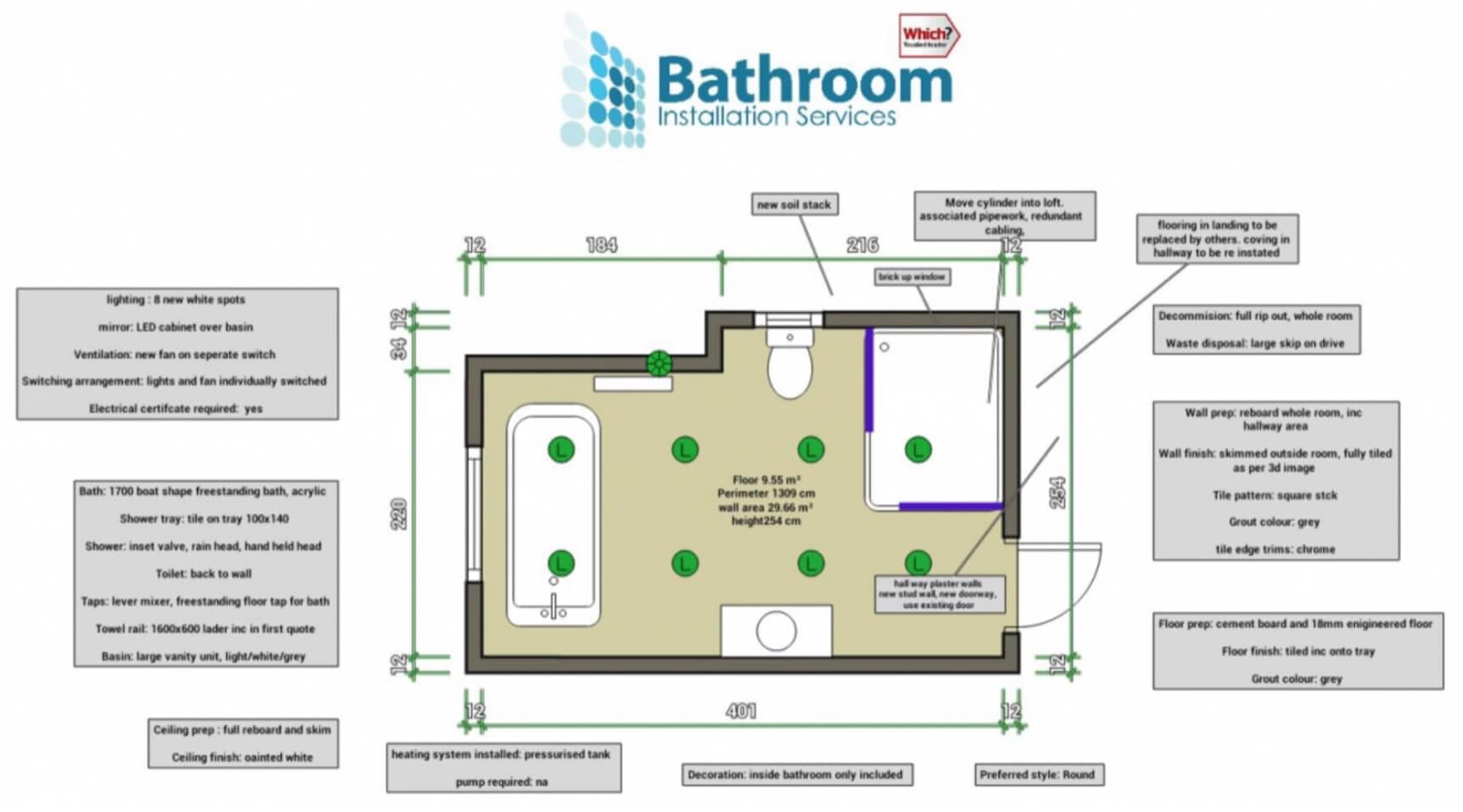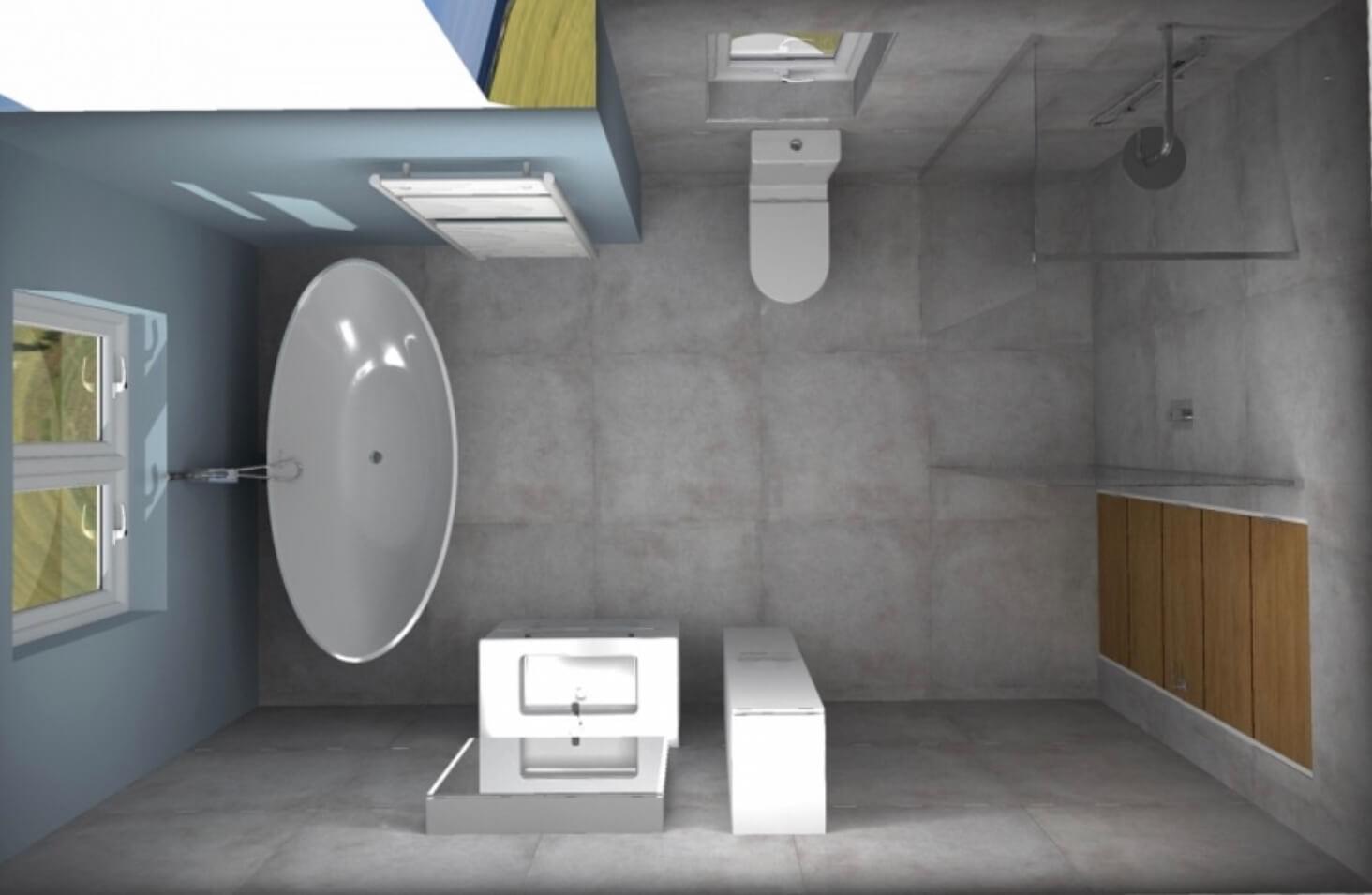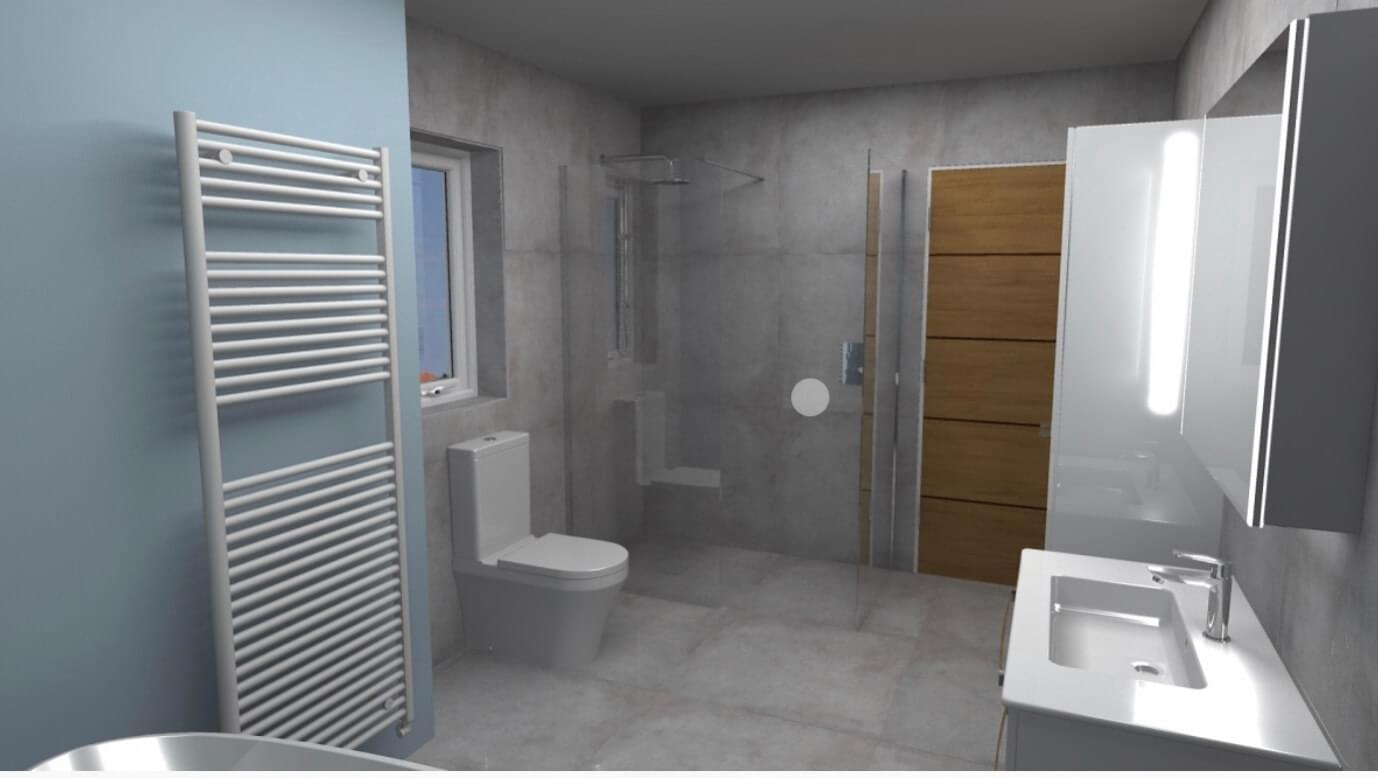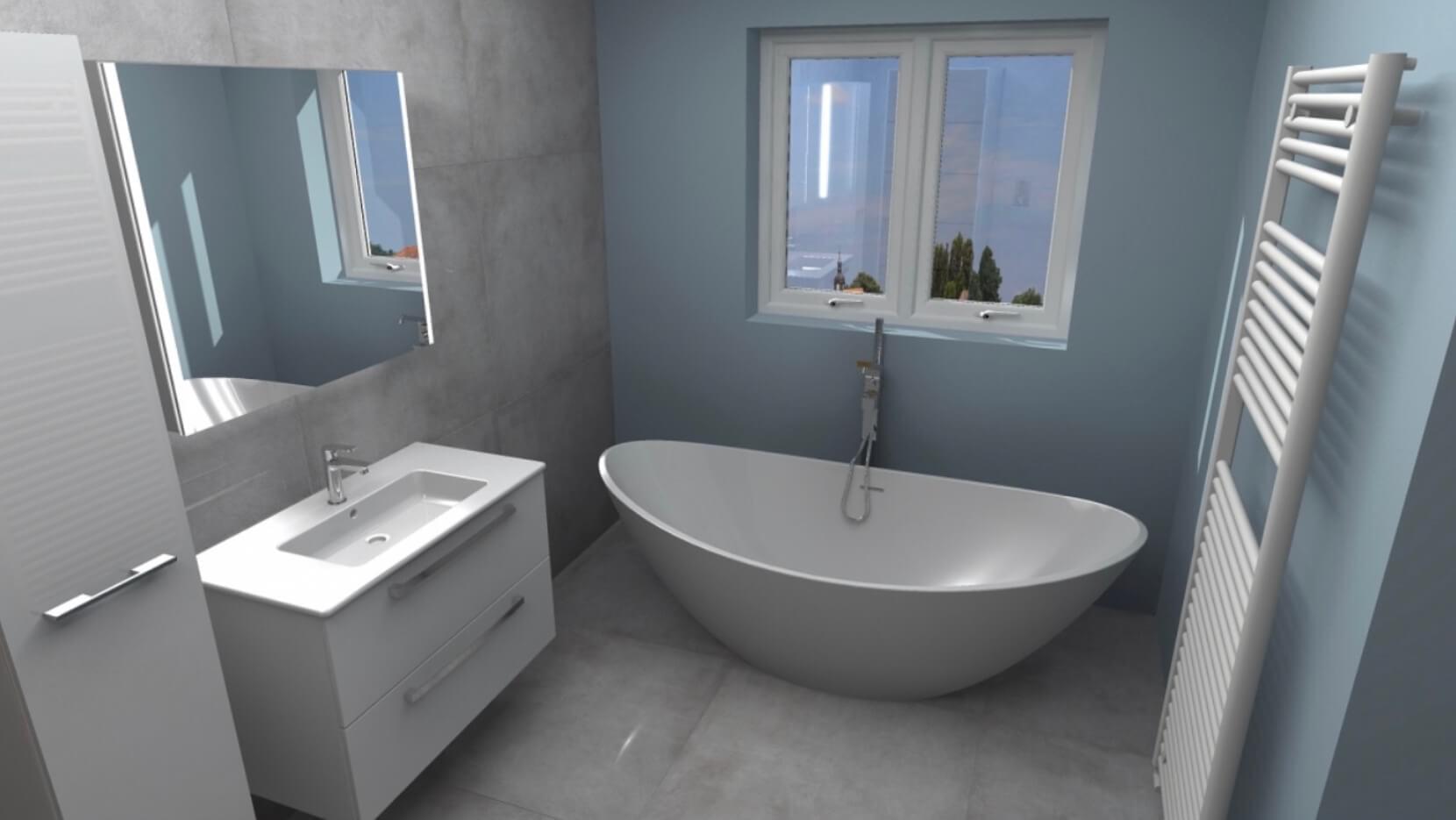 That covers all of the types of installations we find in terms of the size vs cost approach, but if you want to go and spend a lot on a very special tile, stone bath or something very extravagant then you should bear in mind this will add a significant amount to your quote.
Blog by A. Dronsfield
Bathroom Installation Services