Every so often bathroom trends changes, in this blog we are going to talk about colour palettes that are popular in bathroom designs.
One thing is for sure, trends do come and go, but as a general rule none are an unsafe bet, as long as the style and design compliment the property and other rooms in the house.
You want the bathroom to stand out for the right reasons! Less is usually more but if you must be adventurous be certain to consult with an expert. Virtual reality design is also a must to ensure you know exactly how it will look in real life.
At the moment we see that grey is the most popular colour by far. Everything is grey these days, will we look back in 15 years and wonder what the hell we were thinking? Maybe, maybe not....
Not so long ago every bathroom was cream or beige. 90% of our designs are now always grey or cream colour palettes. with 60% grey and 30% cream.
But what about the other 10% & how are things starting to shift?
Well, from what we can see - a plain white more clinical look is becoming popular again as people look to simplify their homes, white works well with a part tiled room leaving the walls part plastered to be able to add & change colour over the years, fully tiled rooms do not offer this level of flexibility to move with the times.
I would put white at 5% (and growing) for how many people choose this option.
Chrome fixtures and fittings have always been the norm, but as homeowners search for that little bit of difference in their bathroom, the attention is starting to turn towards these items.
We are starting to see gold/rose gold & black taps, showers, radiators become more popular.
But how do you match these colours up with the room?
This is what we are seeing and what we would recommend if you are looking for something different.
Gold fixtures and fittings work well with blue metro tiles, yes it is a bit out there, BUT - it also mirror's a growing trend in kitchens for blue doors with gold handles, so watch this space as this trend grows.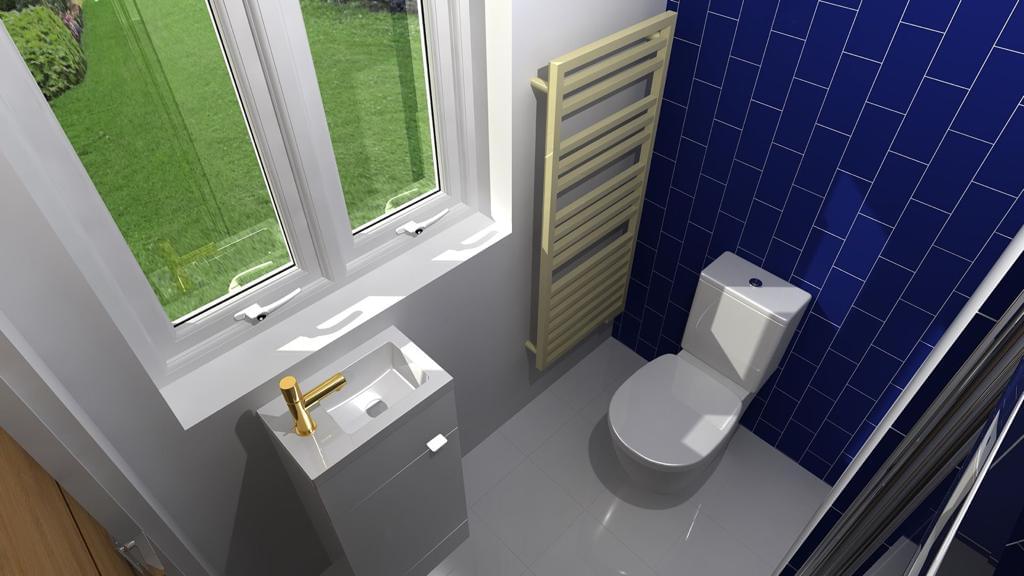 Black fixtures and fittings work well with a white marble effect tile, usually with a grey/black vein through it, now this can look pretty high end if you get it right but its also easy to get wrong.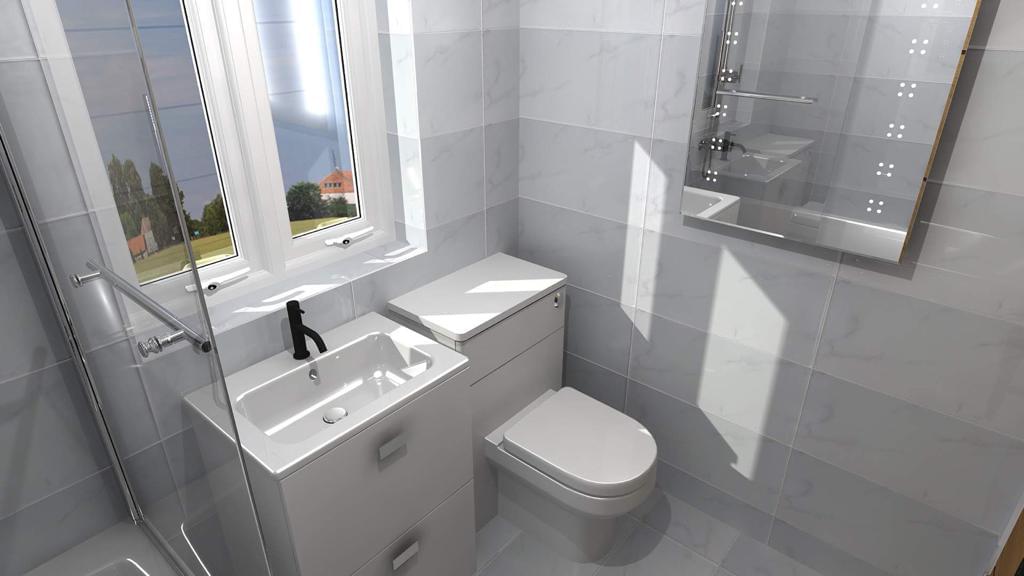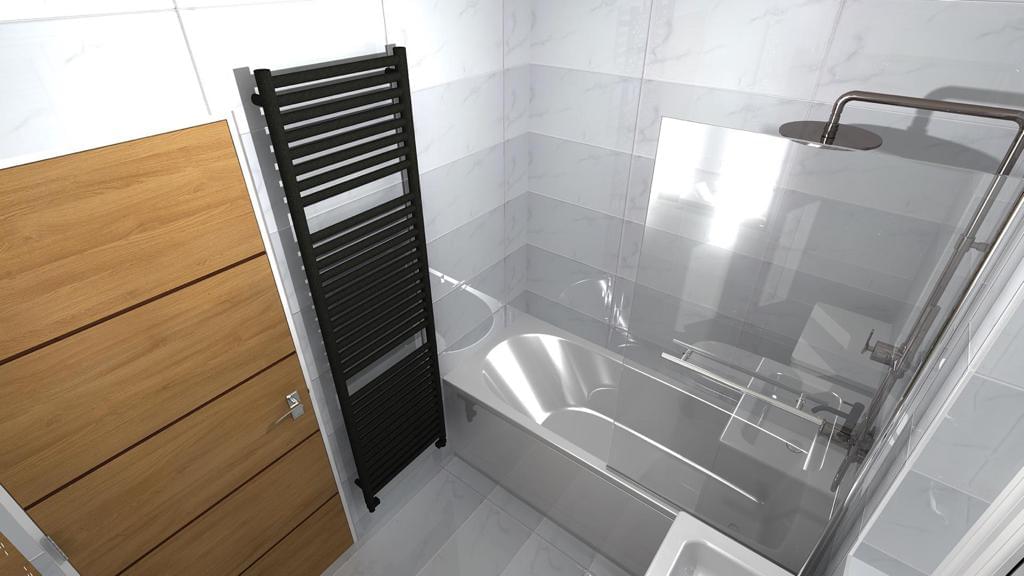 Copper & brown is also worth a mention, the brown /copper colour scheme is coming back but in truth, this is more popular in the restaurant/ trendy public toilet world, so unless you have a very large bathroom I would be careful with this one. That said there are some nice wood effect tiles now, aswell as being good for floors, these look well on the walls as a feature wall.
There are no right or wrong's, new trends start somewhere and either grow or flop. It's your bathroom, you can't please everybody so don't always look to impress the masses & if you want to do that - just go for grey! Its a safe bet, but if you want to be individual, do something else and maybe even try something completely new, there is no rule book.
Tips for getting started on your bathroom:
Consult an expert always to ensure your desired design is even possible in your home


Start with a layout, then decide on a colour scheme then choose products - not the other way around! Do not pick up a brochure and look at any products until you know a layout and what colours you are going for.


Make sure the products you want are suitable and covered by a secure warranty


Seek out a virtual reality design service to make sure you have got it right


Find out a reputable installer with genuine positive feedback and evidence of similar successful installations, preferably offering an insurance backed warranty


Avoid being lured in by the lowest quote, choose the company you really wanted and save a bit longer if needed. It's not just about what products you choose, but how it looks when its installed and don't also forget the journey you are going to be on with this company during a very disruptive time having a bathroom project completed.
If you have any questions, get in touch by emailing us at info@bathroominstallationservices.co.uk
If you want a complete one-stop-shop service, then book a design consultation with us online right now - click this link
Thanks for reading, I hope it was useful, until next time......
Blog written by Aaron Dronsfield, Bathroom Installation Services