Mr & Mrs Taylor contacted us to get a quote for her bathroom. We carried out our initial visit the week after.
The job was to refurbish the main bathroom and en-suite, the combined amount of tiling was 70sqm, so these were not small rooms as you can see from the en-suite before pictures below.
Mr & Mrs Taylor were concerned about such a project taking place in her newly refurbished & beautiful home, they wanted to know how her home would be protected. We use plastic stick down sheeting that stays in situ from start to finish, offering maximum protection to floors. Our installers clean up every night and everything is kept as tidy as possible.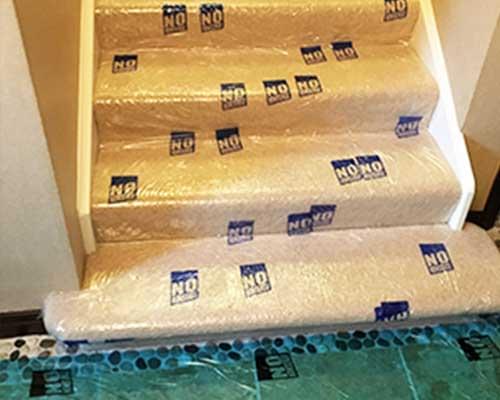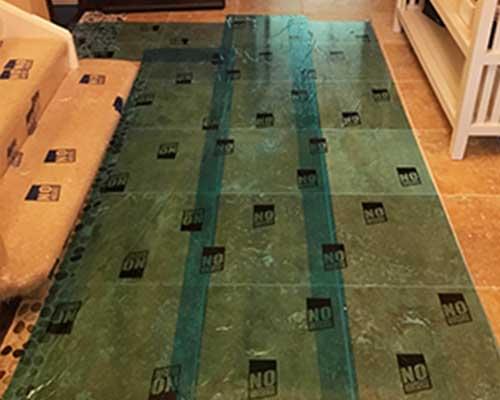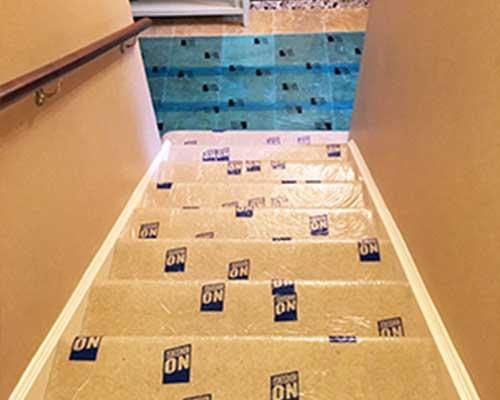 This is what it looked like when we surveyed the job, not a bad looking bathroom by any means to start with, however it was looking a bit dated, and on closer inspection the installation had not been carried out to a good standard. The floor tiles were cracking and the wall tiles were loose in places. The room did not fit in well with the rest of the newly refurbished house.
This is what the bathrooms looked like before we started: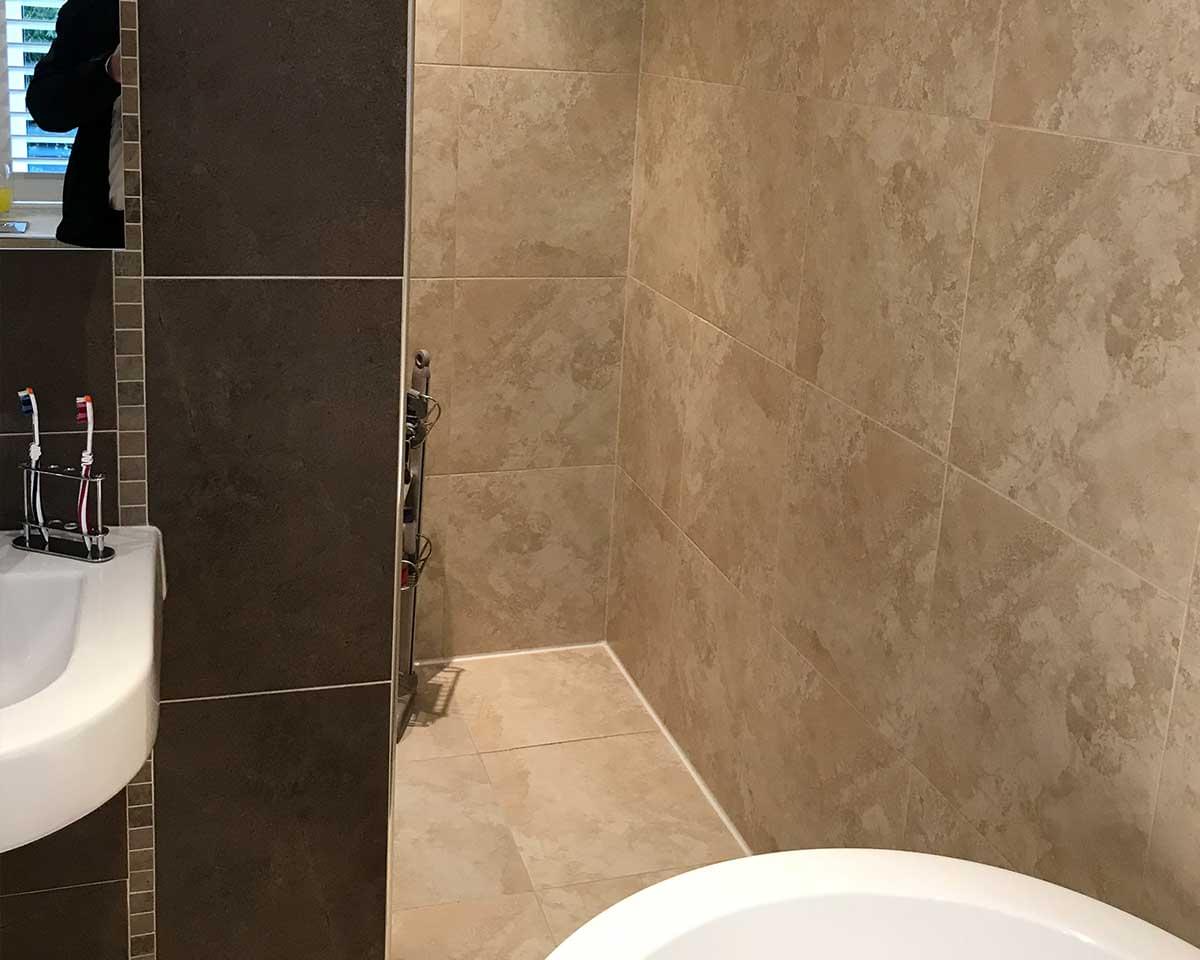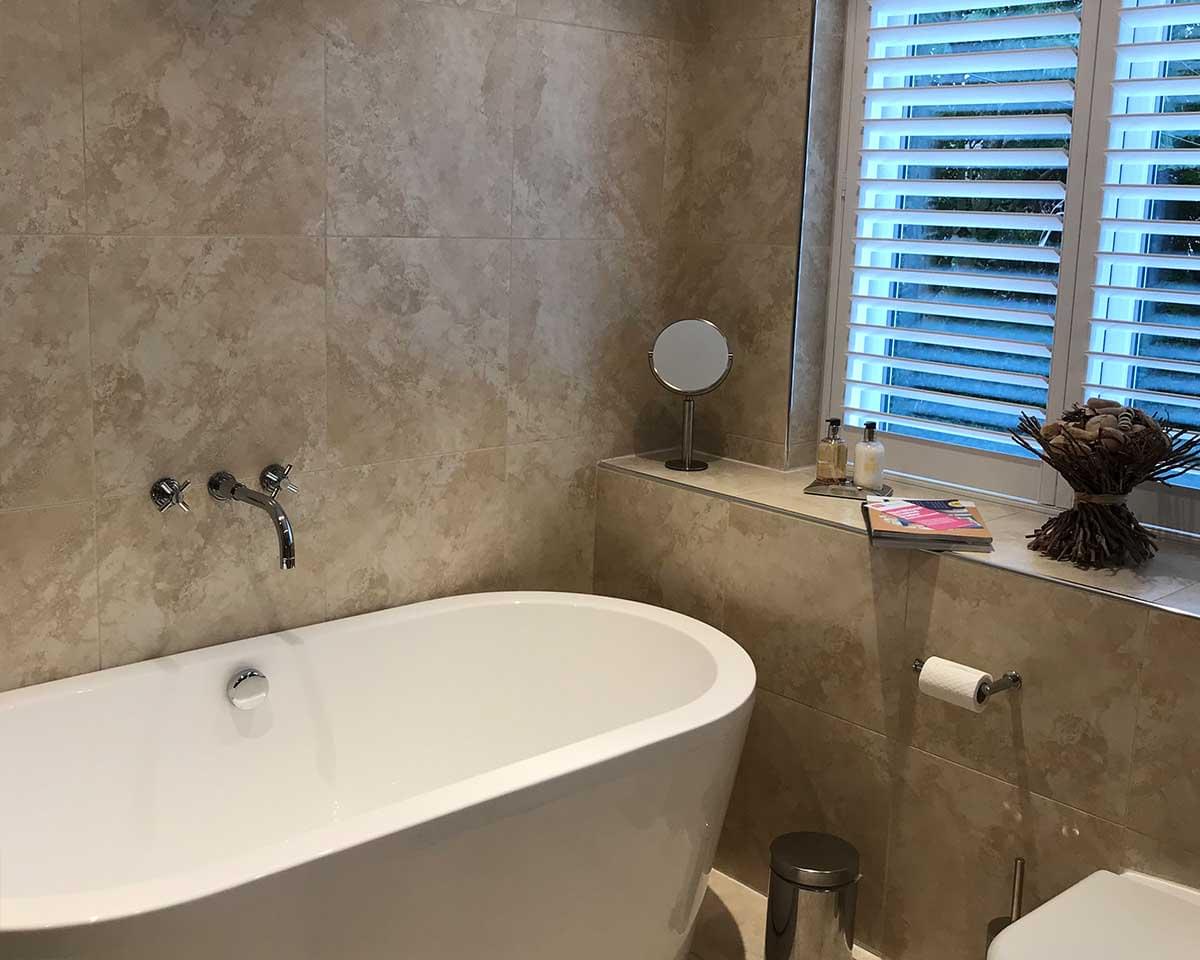 We produced a design based on the initial outline specification:
Full rip out and reboard of the whole room
Full tile – same tile throughout
Wetroom
Inset shower system
Inset wall niche x 2 with LED feature lighting
New suite inc, toilet, vanity, towel rail, LED mirror cabinet
LED lighting to ceiling & silent ventilation
This is how the designs looked when we put it all together: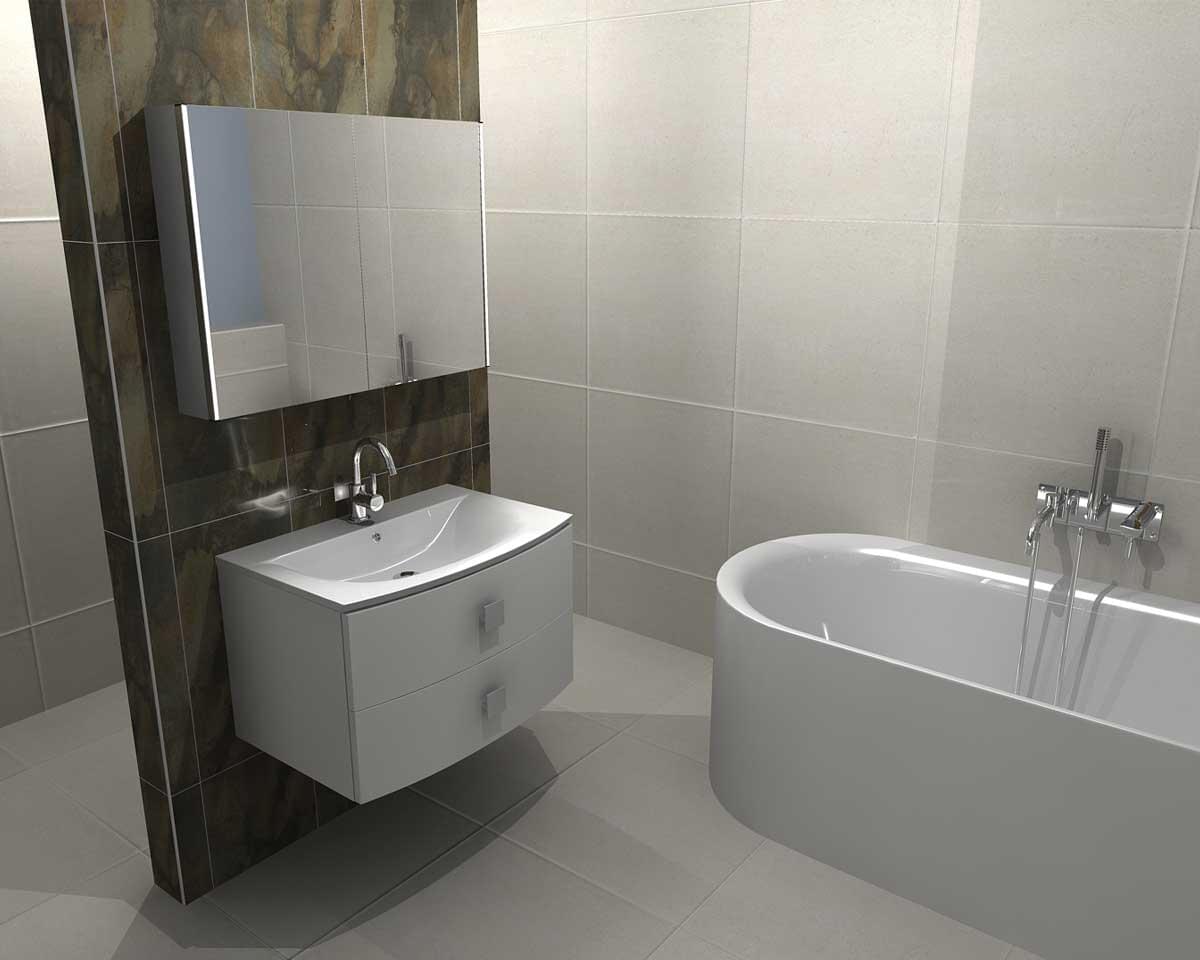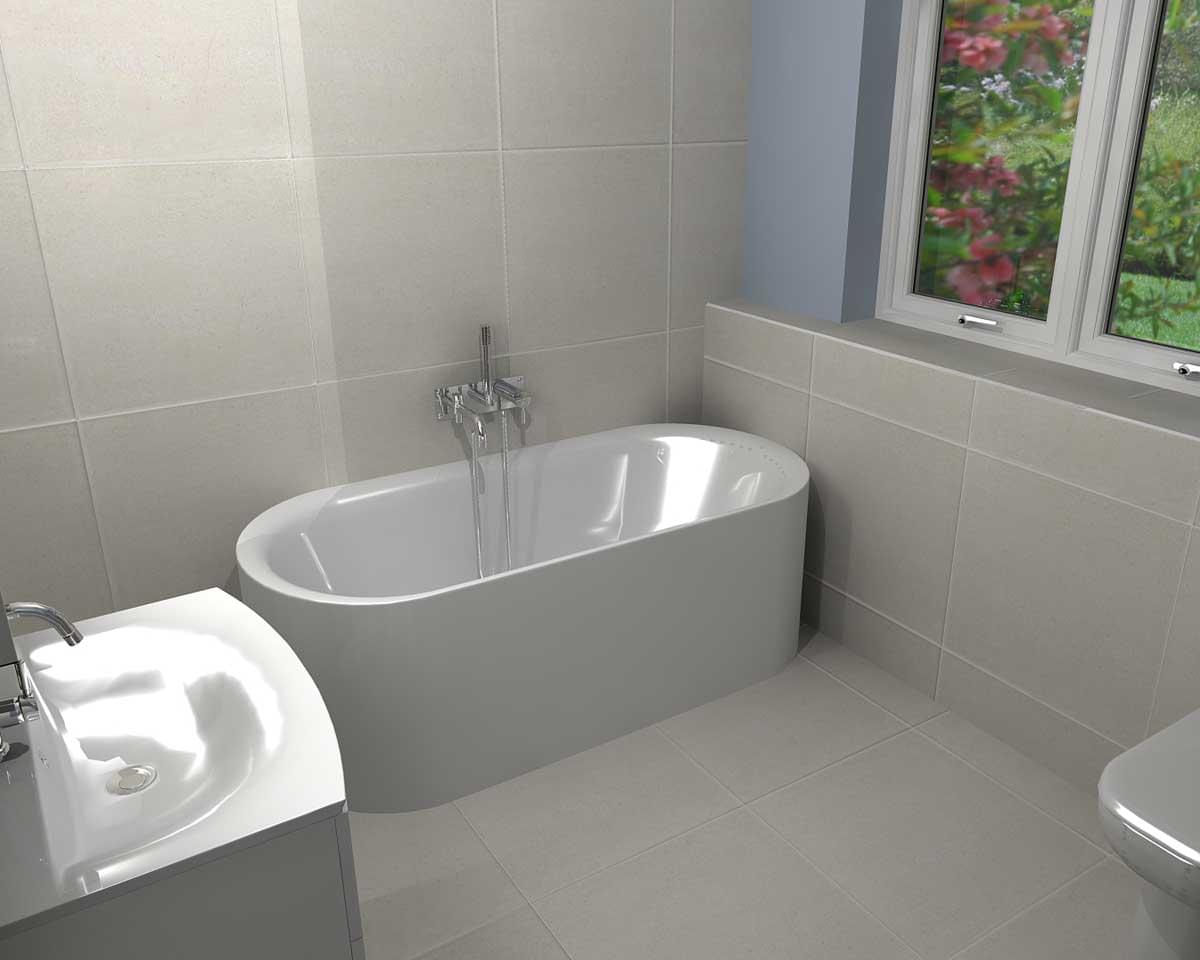 Mr & Mrs Taylor visited us at our studio in Wilmslow to review the design & pick tiles and flooring. They went with the same tile on the floors and the walls, I think this is a great look and where possible.
A project like this will take around 3 weeks, and cost between £12000-£15000 as a rough guide.
This is what it looked like when we had signed off the project: